Co-Sponsored by the ESOP Well-being & Resiliency Committee
12:00 pm -1:00 p.m., Wednesday, September 14, 2022 in Beard 209 and via Zoom
It's important for all pharmacy educators to be able to identify signs of stress in their students and themselves along with understanding ways in which to be supportive in times of stress reactions. The Stress First Aid (SFA) model is a self-care and peer support model. It includes seven actions that help to identify and address early signs of stress reactions in yourself and others in an ongoing way (not just after "critical incidents"). While stress reactions may be relatively common in stressful jobs, SFA can be used by anyone who is in an ongoing stressful situation, particularly when functioning is impaired or there is significant distress involved, such as: no longer feeling like your normal self, loss of control of emotions or behavior, excessive guilt, shame or blame, panic, rage, or depression.
Learning Objectives: At the end of the program, participants will be able to
Provide compassionate assistance
Prevent the progression of stress reactions
Bridge affected individuals to more formal treatment when that is required
Target Audience: This program is designed for all faculty, preceptors, staff, trainees, and students.
Registration: For non-UNC affiliates, registration is $15.00. (UNC Affiliates are considered to be faculty, staff, trainees, students, preceptors and residents who currently work for the University of North Carolina at Chapel Hill or support its students.)
REGISTRATION DEADLINE: Friday, September 9, at 5 p.m.
---
Presenter Information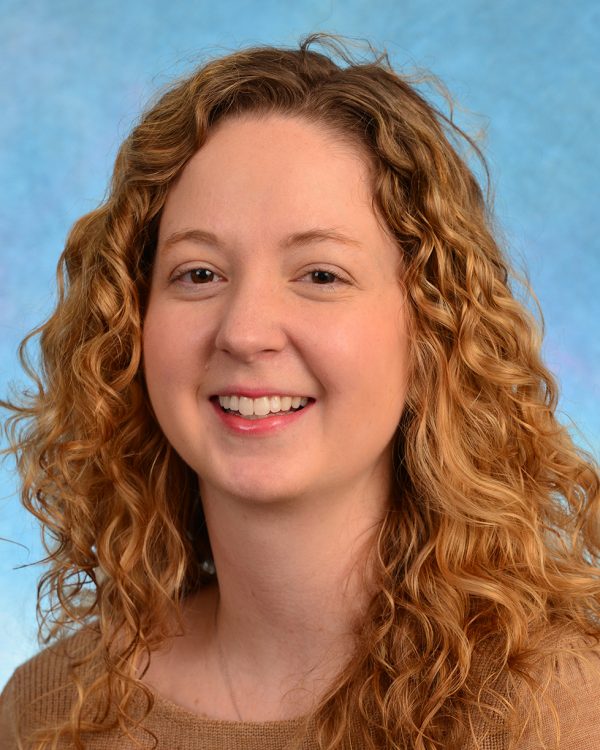 Mary Beth Prieur, PhD, Associate Professor
Dr. (Grimley) Prieur is a child clinical psychologist at UNC, with joint appointments in Psychiatry & Pediatrics. She works with the Pediatric Psychology/Psychiatry Consultation & Liaison Service and the Children's Supportive Care Team (Pediatric Palliative Care Team). Dr. Prieur sees children and adolescents hospitalized in the UNC Children's Hospital and in the outpatient setting, helping with adjustment and coping with medical illness and injury. She also conducts assessments of children and adolescents on the Inpatient Psychiatry Service. Dr. Prieur's professional and research interests include the impact of illness on quality of life and treatment adherence. Specialties include working with individuals with pulmonary disease (e.g., cystic fibrosis) and burn injuries. Dr. Prieur also co-facilitates the Schwartz Rounds for pediatric providers at NCCH. Teaching responsibilities include working with various trainees, including clinical psychology graduate students and interns.
Event FAQ
A Zoom link will be provided prior to the session via a confirmation Outlook invitation.
For CE purposes, you must be registered for the program, and we must be able to tie your registration to your Zoom attendance.
If your login to Zoom is different from your name, please send an email to lynn_craven@unc.edu with details.
By registering you are automatically agreeing to:
1. Grant the University of North Carolina at Chapel Hill (the "University") the irrevocable right and permission to use photographs and/or video recordings of me on University and other websites and in publications, promotional fliers, educational materials, derivative works, or for any other similar purpose without compensation to me.
2. Agreeing that such photographs and/or video recordings of me may be placed on the Internet. Understanding and agreeing that I may be identified by name and/or title in printed, internet or broadcast information that might accompany the photographs and/or video recordings of me. Waiving the right to approve the final product. Agreeing that all such portraits, pictures, photographs, video and audio recordings, and any reproductions thereof, and all plates, negatives, recording tape and digital files are and shall remain the property of the University.
3. Releasing, acquitting and forever discharging the State of North Carolina, the University, its current and former trustees, agents, officers and employees of the above-named entities from any and all claims, demands, rights, promises, damages and liabilities arising out of or in connection with the use or distribution of said photographs and/or video recordings, including but not limited to any claims for invasion of privacy, appropriation of likeness or defamation.
If you wish to decline this permission please contact – cipher@unc.edu.
Date: Sep 14, 2022 12:00 PM - 01:00 PM
Registration closes on Sep 09, 2022 05:00 PM
Activity Type
Joint Provider(s)
ESOP Wellbeing and Resiliency Committee
Please choose a Fee Type from the Drop Down Menu Below:
I am a
Registration closes on Sep 09, 2022 at 05:00 PM
Activity Number
0046-9999-22-180-L05-P
Date: 09/14/22
Time: 12:00 PM - 01:00 PM
Location
Beard Hall 209 and via Zoom