Fall 2021 CIPhER seminars will only be offered via Zoom.
12:00-1:00 p.m., Friday, September 3, 2021, Via Zoom
Inclusive teaching and learning practices are instrumental in creating and maintaining a learning environment where all participants are fully engaged and respected, and where all participants are open to ideas, perspectives, and ways of thinking that are distinct from their own. These practices support meaningful and accessible learning for all learners and help shape the best experiences for learners, preceptors, and patients. This session will consist of a UNC PharmD alumni sharing his perspective on challenges experienced and useful strategies aimed at fostering a racially inclusive learning environment.
Objectives: At the end of this program, participants will be able to:
Explain how racially inclusive practices positively impact learning and how the lack of racial inclusivity and the presence of unconscious bias might negatively impact the learner experience.
Describe strateies to support learners who don't feel included and have racially sensitive conversations and responses
Discuss organizational strategies that can support learners from racially diverse backgrounds
Target Audience:
This program is designed for all faculty, staff, preceptors, post-graduate trainees and students.
Registration: For non-UNC Affiliates, registration is $15.00. (UNC Affiliates are consdered to be faculty, staff, trainees, students, preceptors and residents who currently work for the University of North Carolina at Chapel Hill or support its students.)
REGISTRATION DEADLINE: Tuesday, August 31, at 5 p.m.
---

The University Of North Carolina Eshelman School Of Pharmacy is accredited by the Accreditation Council for Pharmacy Education as a provider of continuing pharmacy education. ACPE program 0046-9999-21-211-L04-P provides 1.0 contact hour of continuing pharmacy education credit. To receive CE credit, participants must sign-in upon arrival (in class or online), attend the entire program and complete the evaluation within 60 days of the program date (included in LECE which will open after the workshop). Statements of credit can be viewed and printed in CPE Monitor in approximately 2 to 3 weeks. **No partial credit will be available**
Presenter Information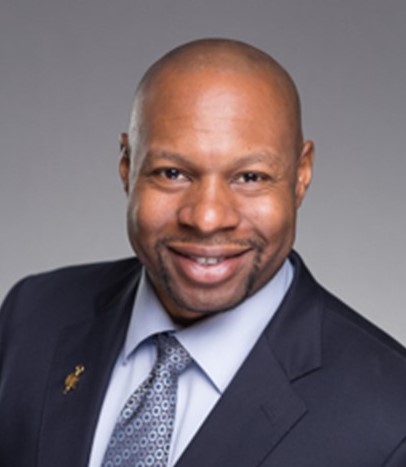 Kevin Wiltz II, PharmD, PRS (C/O 2004), Vice President, Pharmacy Operations, Kroger Specialty Pharmacy
Dr. Kevin Wiltz has been practicing pharmacy since 2004 and is CEO of one of the largest big cat homes in Florida, the Central Florida Animal Reserve. As a pharmacist, he has twice been published by the American Pharmacists Association's Transitions newsletter, led a concierge group as a member of the Professional Compounding Center of America, and was nominated for National Pharmacist of the Month multiple times.? He has developed and sold two pharmacies and currently serves as Vice President of Operations for one of the largest specialty pharmacies in the country. As a multistate licensed pharmacist, he has overseen multiple regulatory and accreditation efforts with responsibility for coordinating state and federal requirements for his network of pharmacies across the country. His career has had impact on community care, home health, hospice, nuclear pharmacy, long term care, compounding, and specialty pharmacy. Dr. Wiltz is an active alumni participant with the Eshelman School of Pharmacy's Alumni Board, and a committee member of the Diversity, Equity, and Inclusion (DEI) task force. He is the first alumni to serve on an internal steering committee and has consulted both students and faculty for enhanced DEI efforts. In addition to being a practicing pharmacist, Dr. Wiltz has been studying the world of big cats for over 20 years; his research began in 1994.? He was elected to the inaugural board of Central Florida Animal Reserve in 2007 as Sr. Vice President and selected to act as Chief Executive Officer in 2009.? His pharmacy practice has expanded to include the direct health management of this unique population.
Dr. Wiltz blends the highly scientific detailed world of modern medicine with the raw intuitiveness and instinct required to handle big cats.? By travelling between the extremes of both human and animal species, he has developed a keen insight into remarkable similarities and stark differences that are the hallmarks of life on earth.? Guided by the lessons of both cats and people he has worked with, Dr. Wiltz acts as an ambassador for pragmatic approaches to help us reconnect and share our natural world.
Event FAQ
A Zoom link will be provided prior to the program via a confirmation email. If you attend remotely via Zoom with a group, please email susan.charamut@unc.edu with the names of the attendees. To receive CE credit, you must be registered for the program and we must be able to tie your registration to your Zoom login. If your Zoom login is different from your name, please email susan.charamut@unc.edu with details.
CE: Participants requesting CE have 60 days from the program date to claim CE crediit and verify credit has been uploaded to your CPE monitor account.
Registration: Non-UNC Affiliates are required to pay a fee of $15 to attend and earn CE credit. When registering, you will be directed to a separate system for security purposes. Please select "OK" to be transered to the payment site and complete your registration. Be sure the zip code associated with your credit card's billing address matches the zip code in your account. If your registration is successful, you will be returned to this page and will see a note stating "You are registered for this program." If you receive a blank screen, your registration and payment was not successful.
By registering you are automatically agreeing to:
1. Grant the University of North Carolina at Chapel Hill (the "University") the irrevocable right and permission to use photographs and/or video recordings of me on University and other websites and in publications, promotional fliers, educational materials, derivative works, or for any other similar purpose without compensation to me.
2. Agreeing that such photographs and/or video recordings of me may be placed on the Internet. Understanding and agreeing that I may be identified by name and/or title in printed, internet or broadcast information that might accompany the photographs and/or video recordings of me. Waiving the right to approve the final product. Agreeing that all such portraits, pictures, photographs, video and audio recordings, and any reproductions thereof, and all plates, negatives, recording tape and digital files are and shall remain the property of the University.
3. Releasing, acquitting and forever discharging the State of North Carolina, the University, its current and former trustees, agents, officers and employees of the above-named entities from any and all claims, demands, rights, promises, damages and liabilities arising out of or in connection with the use or distribution of said photographs and/or video recordings, including but not limited to any claims for invasion of privacy, appropriation of likeness or defamation.
If you wish to decline this permission please contact – cipher@unc.edu.
Date: Sep 3, 2021 12:00 PM - 01:00 PM
Registration closes on Aug 31, 2021 05:00 PM
Activity Type
Please choose a Fee Type from the Drop Down Menu Below:
I am a
Registration closes on Aug 31, 2021 at 05:00 PM
Activity Number
0046-9999-21-211-L04-P
Date: 09/03/21
Time: 12:00 PM - 01:00 PM