In keeping with policies resulting from COVID-19, this program will be only offered via Zoom.
12:00 pm -2:00 p.m., Wednesday, June 9, 2021, Via Zoom
During this program, Directors throughout the Eshelman School of Pharmacy will share their experiences with the use of qualifying exams within their PhD programs through open discussion. This may include the purpose, structure, and intended outcomes of the qualifying exams, how the qualifying exams are assessed, and how the results of the qualifying exams impact the graduate student.
Learning Objectives:
At the end of this program, participants will be able to:
Describe experiences with qualifying exams within the PhD program at the UNC Eshelman School of Pharmacy
Discuss potential modifications to practices relating to the use of qualifying exams within the PhD program
Target Audience: This program is designed for Division Directors, faculty, staff, preceptors and fellows who support graduate education.
Registration: For non-UNC affiliates, registration is $15.00. (UNC Affiliates are considered to be faculty, staff, trainees, students, preceptors and residents who currently work for the University of North Carolina at Chapel Hill or support its students.)
REGISTRATION DEADLINE: Friday, June 4, at 5 p.m.
---
Presenter Information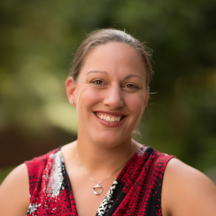 Beka Layton, PhD, Director of Professional Development Programs, Biological & Biomedical Sciences Program, UNC School of Medicine
As the Director of Professional Development Programs,
Rebekah Layton
is responsible for designing and evaluating Training Initiatives in Biological and Biomedical Sciences (TIBBS) career development programs in support of 1000+ biological and biomedical science trainees. Dr. Layton is a graduate education researcher with a focus on career and professional development programs and outcomes for PhDs, working with such national collaborations as NIH Broadening Experiences in Graduate Training (NIH BEST), the Graduate Career Consortium (GCC), and the AAMC Graduate Research on Education and Training (GREAT) Group.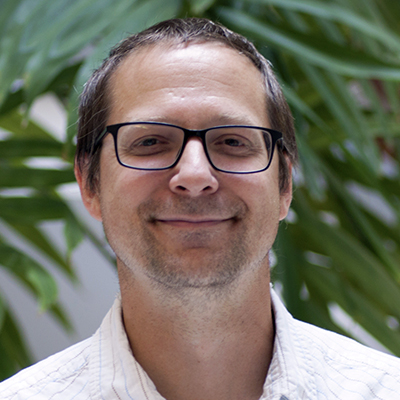 Michael Jarstfer, PhD, Assistant Dean for Graudate Education & Associste Professor, UNC Eshelman School of Pharmacy
As Assistant Dean for Graduate Education,
Mike Jarstfer
is the Director of Graduate Studies for Pharmaceutical Sciences PhD Program and in this role advances innovative approaches to enhance graduate training. The Jarstfer lab is interested in targeting telomere biology for aging disorders and cancer treatment strategies and exploring the mechanism of oxytocin in controlling social behavior.
Event FAQ
A Zoom link will be provided prior to the session via a confirmation Outlook invitation. If your login to Zoom is different from your name, please send an email to susan.charamut@unc.edu with details.
By registering you are automatically agreeing to:
1. Grant the University of North Carolina at Chapel Hill (the "University") the irrevocable right and permission to use photographs and/or video recordings of me on University and other websites and in publications, promotional fliers, educational materials, derivative works, or for any other similar purpose without compensation to me.
2. Agreeing that such photographs and/or video recordings of me may be placed on the Internet. Understanding and agreeing that I may be identified by name and/or title in printed, internet or broadcast information that might accompany the photographs and/or video recordings of me. Waiving the right to approve the final product. Agreeing that all such portraits, pictures, photographs, video and audio recordings, and any reproductions thereof, and all plates, negatives, recording tape and digital files are and shall remain the property of the University.
3. Releasing, acquitting and forever discharging the State of North Carolina, the University, its current and former trustees, agents, officers and employees of the above-named entities from any and all claims, demands, rights, promises, damages and liabilities arising out of or in connection with the use or distribution of said photographs and/or video recordings, including but not limited to any claims for invasion of privacy, appropriation of likeness or defamation.
If you wish to decline this permission please contact – cipher@unc.edu.
Date: Jun 9, 2021 12:00 PM - 02:00 PM
Registration closes on Jun 04, 2021 05:00 PM
Activity Type
Please choose a Fee Type from the Drop Down Menu Below:
I am a
Registration closes on Jun 04, 2021 at 05:00 PM
Date: 06/09/21
Time: 12:00 PM - 02:00 PM