In keeping with policies resulting from COViD-19, this program will only be offered via Zoom.
The ESOP Well-being and Senate Wellness Committees, partnered with CIPhER, invites you to our next Wellness Wednesday Event: Enhancing Well-Being Through Mindfulness: Research, Practice and Incorporating Techniques Into Classroom & Clinical Training with Dr. Eileen Burker!
12:00-1:00 p.m., Wednesday, February 3, 2021, Via Zoom
Developing strategies for well-being is instrumental in coping with stress, maximizing didactic and clinical teaching and in providing the best possible care to our patients. Mindfulness is a nonjudgmental awareness of the present moment that results in healthier and more adaptive ways of responding to stress. This program will describe mindfulness, the research that supports it and will provide an opportunity to practice a mindfulness technique. Break-out sessions will enable participants to discuss ways to incorporate mindfulness techniques into classroom and clinical training.
Learning Objectives:
At the end of this program, participants will be able to:
Describe mindfulness and the research that supports it
Engage in and lead others through mindfulness techniques
Outline strategies to implement and facilitate mindfulness practices in classroom and clinical training environments
Target Audience: This program is designed for faculty, staff, preceptors, post-doctoral fellows and students.
REGISTRATION DEADLINE: Friday, January 29, at 5 p.m.
---

The University Of North Carolina Eshelman School Of Pharmacy is accredited by the Accreditation Council for Pharmacy Education as a provider of continuing pharmacy education. ACPE program 0046-9999-21-026--L04-P provides 1.0 contact hour of continuing pharmacy education credit. To receive CE credit, participants must sign-in upon arrival (in class or online), attend the entire program and complete the evaluation within 60 days of the program date (included in LECE which will open after the workshop). Statements of credit can be viewed and printed in CPE Monitor in approximately 2 to 3 weeks. **No partial credit will be available**
Presenter Information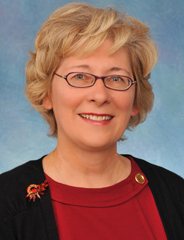 Eileen Burker, PhD, CRC, Director, Division of Clinical Rahabilitation & Mental Counseling and Professor, UNC School of Medicine
Eileen Burker
, PhD, CRC received her Master of Science and PhD in Clinical Psychology from Auburn University and received her Master of Arts in rehabilitation counseling with an emphasis in vocational evaluation from the University of Georgia. She currently serves as a Professor in the Division of Clinical Rehabilitation and Mental Health Counseling in the Department of Allied Health Sciences at the UNC School of Medicine where she teaches Applied Counseling Skills in Clinical Rehabilitation and Mental Health Counseling and Principles of Group Counseling in Clinical Rehabilitation and Mental Health Counseling. Her current research interests include quality of life before and after heart transplant, lung transplant and VAD as well as vocational issues associated with chronic disease.
Event FAQ
A Zoom link will be provided prior to the program via a confirmation email. If you attend remotely via Zoom with a group, please email susan.charamut@unc.edu with the names of the attendees. To receive CE credit, you must be registered for the program and we must be able to tie your registration to your Zoom login (use your name).
By registering you are automatically agreeing to:
1. Grant the University of North Carolina at Chapel Hill (the "University") the irrevocable right and permission to use photographs and/or video recordings of me on University and other websites and in publications, promotional fliers, educational materials, derivative works, or for any other similar purpose without compensation to me.
2. Agreeing that such photographs and/or video recordings of me may be placed on the Internet. Understanding and agreeing that I may be identified by name and/or title in printed, internet or broadcast information that might accompany the photographs and/or video recordings of me. Waiving the right to approve the final product. Agreeing that all such portraits, pictures, photographs, video and audio recordings, and any reproductions thereof, and all plates, negatives, recording tape and digital files are and shall remain the property of the University.
3. Releasing, acquitting and forever discharging the State of North Carolina, the University, its current and former trustees, agents, officers and employees of the above-named entities from any and all claims, demands, rights, promises, damages and liabilities arising out of or in connection with the use or distribution of said photographs and/or video recordings, including but not limited to any claims for invasion of privacy, appropriation of likeness or defamation.
If you wish to decline this permission please contact – cipher@unc.edu.
Date: Feb 3, 2021 12:00 PM - 01:00 PM
Registration closes on Jan 29, 2021 05:00 PM
Activity Type
Registration closes on Jan 29, 2021 at 05:00 PM
Activity Number
0046-9999-21-026-L04-P
Date: 02/03/21
Time: 12:00 PM - 01:00 PM
Registration Closed