In keeping with policies resulting from COVID-19, this program will be only offered via Zoom.
12:00 pm -1:00 p.m., Friday, January 8, 2021, Via Zoom
This program is offered in collaboration with the Information & Educational Technology Department.
As virtual meetings and classes become the new norm, we need to become more advanced in our use of virtual platforms such as Zoom. During this program participants will learn some of the more advanced features and capabilities of Zoom breakout rooms including pre-assigned breakout rooms, self-assigned breakout rooms and automatically assigned breakout rooms. Participants will be provided a hands-on opportunity to practice using these features.
Learning Objectives:
At the end of this program, participants will be able to:
Effectively organize and manage breakout rooms
Describe Zoom's breakout room functionality and features
Identify the most effective option for assigning breakout rooms for your class/meeting
Target Audience: This program is designed for all faculty, preceptors, staff and trainees conducting meetings and classes via Zoom.
REGISTRATION DEADLINE: Tuesday, January 5, at 5 p.m.
---
Presenter Information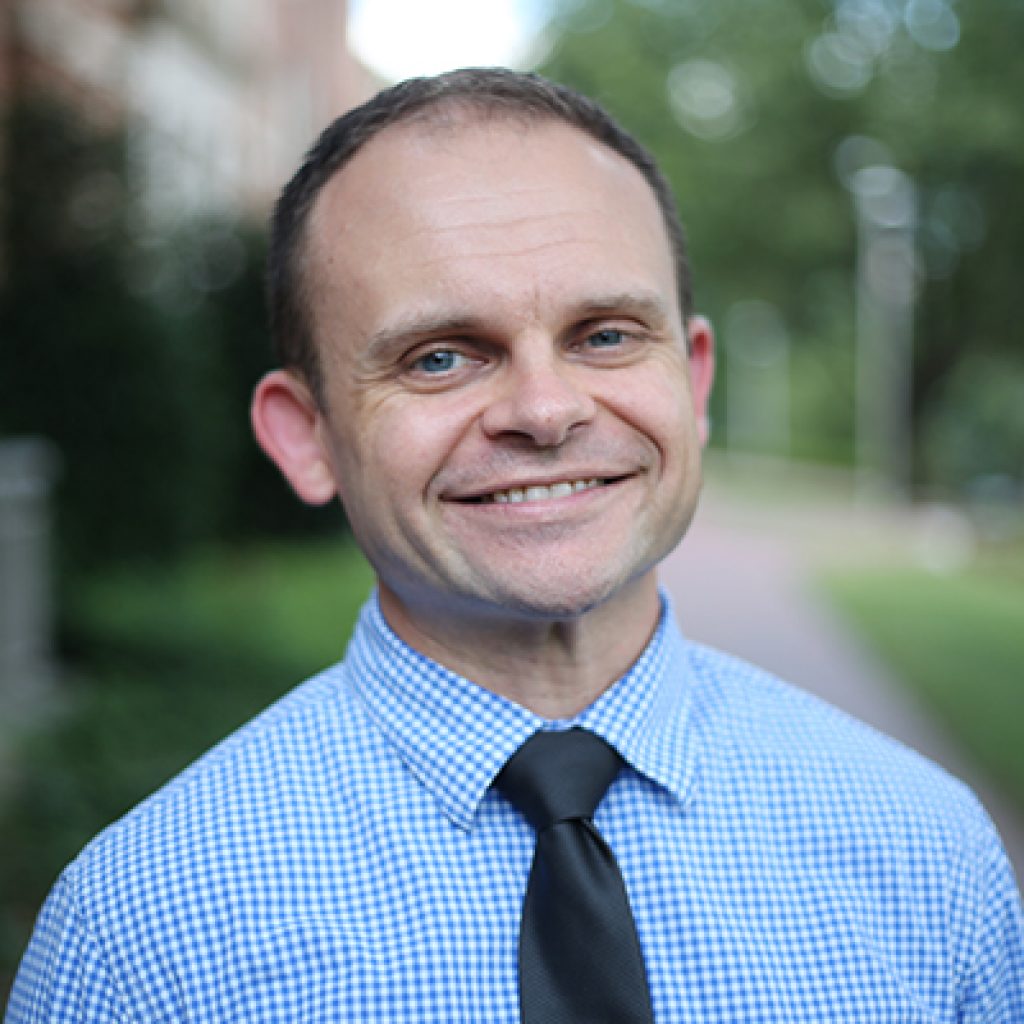 Jason Martin, MA, Senior Director of Information and Educational Technology
Jason Martin
, M.A is the Director of Educational Technology for the University of North Carolina Eshelman School of Pharmacy. Jason joined the School in 2016 as the Technology Operations Manager. He received his BSC (2004) and MA (2005) from Ohio University in Athens, OH. Jason's higher education experience prior to coming to the UNC Eshelman School of Pharmacy includes positions at Ohio University, Aiken Technical College, St. Peter's University, and Seattle University. Jason co-chaired and wrote the Physical Facilities and Educational Resources response for the School's 2020 accreditation. He also chairs the FAO committee and serves on the Technology Governance Team. Jason's work with Zoom dates to January of 2017, when he led the transition of the School from its previous software videoconference solution, over a year and a half before the UNC site license was established. Jason remained the owner of the UNC Eshelman School of Pharmacy Zoom subaccount for daily operations from January 2017 until September 2020 before transitioning to Chris Pippen. Jason's current Zoom work focuses on expansion within the School's physical facilities and future integrations with other School and University systems.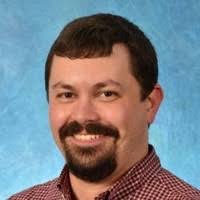 Christopher Pippen, Technology Operations Manager
Christopher Pippen
is the Technology Operations Manager for the University of North Carolina Eshelman School of Pharmacy. Chris joined the School in 2018. Prior to that he worked for eight years at the University of North Carolina School of Medicine and four years at the Roanoke Rapids Graded School District. While at the School of Medicine Chris established and supported a committee researching LMS platforms, was responsible for reporting on classroom infrastructure and budgeting for future departmental needs and supported various conferencing solutions such as Cisco WebEx and Microsoft Skype for Business. In his current role, Chris is responsible for daily operations of the classroom and digital learning spaces across the School. He has been supporting videoconferencing solutions for fifteen years and has been working with Zoom for almost three years. He regularly provides support for Zoom users both on campus and remotely and is currently in charge of the Eshelman School of Pharmacy Zoom subaccount. Chris is focused on providing support and solutions to ensure that remote classes continue to give the best possible experience for students and course directors.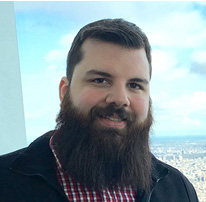 Steve Kiesa, Educational Technology Technician
Steve Kiesa is an Educational Technology Support Technician at the University of North Carolina Eshelman School of Pharmacy. Steve joined the School in 2017 as a Videoconference Support Technician. He received his BA from the State University New York at Oswego in 2007. In his current role, Steve is responsible for providing videoconference support in the classrooms and remotely, for the School. In addition, Steve helps manage the Resource Scheduler reservation system for the School. Steve has been using Zoom as a videoconference platform for the past 3 years. This includes creating all the Zoom meetings for all Fall 2020 classes and assisting PY4 seminar's move to an all virtual semester using Zoom as a meeting solution. Steve also manages Zoom Webinars for the UNC Eshelman School of Pharmacy.
Event FAQ
A Zoom link will be provided prior to the session via a confirmation Outlook invitation. If your login to Zoom is different from your name, please send an email to susan.charamut@unc.edu with details.
By registering you are automatically agreeing to:
1. Grant the University of North Carolina at Chapel Hill (the "University") the irrevocable right and permission to use photographs and/or video recordings of me on University and other websites and in publications, promotional fliers, educational materials, derivative works, or for any other similar purpose without compensation to me.
2. Agreeing that such photographs and/or video recordings of me may be placed on the Internet. Understanding and agreeing that I may be identified by name and/or title in printed, internet or broadcast information that might accompany the photographs and/or video recordings of me. Waiving the right to approve the final product. Agreeing that all such portraits, pictures, photographs, video and audio recordings, and any reproductions thereof, and all plates, negatives, recording tape and digital files are and shall remain the property of the University.
3. Releasing, acquitting and forever discharging the State of North Carolina, the University, its current and former trustees, agents, officers and employees of the above-named entities from any and all claims, demands, rights, promises, damages and liabilities arising out of or in connection with the use or distribution of said photographs and/or video recordings, including but not limited to any claims for invasion of privacy, appropriation of likeness or defamation.
If you wish to decline this permission please contact – cipher@unc.edu.
Date: Jan 8, 2021 12:00 PM - 01:00 PM
Registration closes on Jan 05, 2021 05:00 PM
Activity Type
Registration closes on Jan 05, 2021 at 05:00 PM
Date: 01/08/21
Time: 12:00 PM - 01:00 PM
Registration Closed