In keeping with policies resulting from COViD-19, this program will only be offered via Zoom.
12:00-1:00 p.m., Friday, November 13, 2020, Via Zoom
What goes on in the classroom is critical for inspiring our students and ensuring that they obtain the key knowledge and skills they need to become successful clinicians and researchers. Actively engaging students during class can foster motivation, improve student attitudes, and enhance learning outcomes. However, designating class-time for active student engagement inherently reduces the amount of time available for content delivery via lecture. The flipped classroom model emphasizes delivering content to students prior to class and freeing up time for focused active learning exercises that engage students in the application and extension of that content. The program will address challenges to flipped learning (in-person and online) and help attendees identify strategies for more effectively engaging students during class.
Objectives:
Describe the foundational elements of the flipped classroom model
Identify challenges to promoting flipped learning within a course or class session
Outline strategies for integrating flipped learning into a course or class session
Identify references and resources about the flipped classroom model
Target Audience: This program is designed for class instructors.
REGISTRATION DEADLINE: Tuesday, October 10, at 5 p.m.
---

The University Of North Carolina Eshelman School Of Pharmacy is accredited by the Accreditation Council for Pharmacy Education as a provider of continuing pharmacy education. ACPE program 0046-9999-20-354--L04-P provides 1.0 contact hour of continuing pharmacy education credit. To receive CE credit, participants must sign-in upon arrival (in class or online), attend the entire program and complete the evaluation within 60 days of the program date (included in LECE which will open after the workshop). Statements of credit can be viewed and printed in CPE Monitor in approximately 2 to 3 weeks. **No partial credit will be available**
Presenter Information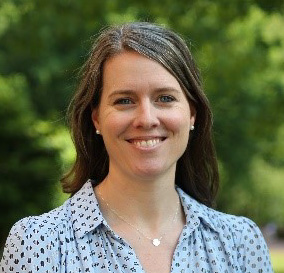 Jacqui McLaughlin, PhD, Associate Professor & Director of CIPhER
Jacqui McLaughlin
, Ph.D., received her undergraduate degree in biological engineering from North Carolina State University, her master of science in biomedical engineering from the University of Memphis/University of Tennessee, and her doctorate in educational research and policy analysis from North Carolina State University. She spent one year as a postdoctoral fellow with the Office of Strategic Planning and Assessment (OSPA) at the UNC Eshelman School of Pharmacy and currently serves the school as an associate professor in the division of Practice Advancement and Clinical Education and as the director of CIPhER. Dr. McLaughlin has published more than 50 peer-reviewed articles about higher education, is on the editorial board for the journals
Currents in Pharmacy Teaching and Learning
and
Education in the Health Professions,
and serves as associate editor for
BMJ Medical Education
. Her published research spans a wide range of education topics, including admissions, flipped classrooms, experiential education, student organizations, diversity, graduate training, cognitive apprenticeship, and research methodology.
Event FAQ
A Zoom link will be provided prior to the program via a confirmation email. If you attend remotely via Zoom with a group, please email susan.charamut@unc.edu with the names of the attendees. To receive CE credit, you must be registered for the program and we must be able to tie your registration to your Zoom login (use your name).
By registering you are automatically agreeing to:
1. Grant the University of North Carolina at Chapel Hill (the "University") the irrevocable right and permission to use photographs and/or video recordings of me on University and other websites and in publications, promotional fliers, educational materials, derivative works, or for any other similar purpose without compensation to me.
2. Agreeing that such photographs and/or video recordings of me may be placed on the Internet. Understanding and agreeing that I may be identified by name and/or title in printed, internet or broadcast information that might accompany the photographs and/or video recordings of me. Waiving the right to approve the final product. Agreeing that all such portraits, pictures, photographs, video and audio recordings, and any reproductions thereof, and all plates, negatives, recording tape and digital files are and shall remain the property of the University.
3. Releasing, acquitting and forever discharging the State of North Carolina, the University, its current and former trustees, agents, officers and employees of the above-named entities from any and all claims, demands, rights, promises, damages and liabilities arising out of or in connection with the use or distribution of said photographs and/or video recordings, including but not limited to any claims for invasion of privacy, appropriation of likeness or defamation.
If you wish to decline this permission please contact – cipher@unc.edu.
Date: Nov 13, 2020 12:00 PM - 01:00 PM
Registration closes on Nov 10, 2020 05:00 PM
Activity Type
Registration closes on Nov 10, 2020 at 05:00 PM
Activity Number
0046-9999-20-354-L04-P
Date: 11/13/20
Time: 12:00 PM - 01:00 PM
Registration Closed