In keeping with policies resulting from COVID-19, this program will be only offered via Zoom.
Co-sponsored by CIPhER and the Office of Experiential Programs
12:00-1:00 p.m., Friday, October 16, 2020, Via Zoom
Are you interested in learning more from other preceptors about how they actively involve learners in patient care activities during the pandemic, how they structure the rotation month when a portion or all of the rotation is not physically on site, and how they observe learners and provide feedback in a virtual environment? Do you have some precepting pearls learned from the pandemic that you would like to share with others? Join us for a special preceptor forum discussion to share precepting ideas and collaboratively solve precepting challenges in virtual learning environments.
Due to the nature of this program (discussion), CE will not be offered and the program will not be recorded. Ideas from the program will be compiled and shared in CORE ELMS/RxPreceptor.
Target Audience: This program is designed for preceptors.
REGISTRATION DEADLINE: Tuesday, October 13, at 5 p.m.
Program Coordinator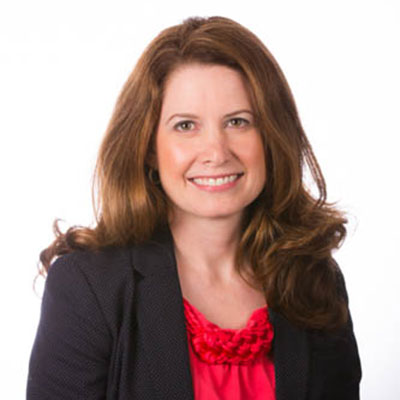 Charlene Williams, PharmD, BCACP, CDE, Director of Preceptor Development & Clinical Assistant Professor, UNC Eshelman School of Pharmacy
Charlene Williams
completed her Doctor of Pharmacy at the UNC Eshelman School of Pharmacy at the University of North Carolina at Chapel Hill and completed an ASHP-accredited specialty residency in primary care at Mission Hospital and the Mountain Area Health Education Center. Currently, she is Director of Preceptor Development and a clinical assistant professor at the UNC Eshelman School of Pharmacy. Dr. Williams is a Certified Diabetes Educator and is board certified in ambulatory care pharmacy by the Board of Pharmacy Specialties. She has prior experience starting hospital-based and primary-care pharmacotherapy clinics, serving as a residency director and preceptor, and working in an ADA-accredited diabetes education center.
Event FAQ
A Zoom link will be provided prior to the session via a confirmation Outlook invitation.
By registering you are automatically agreeing to:
1. Grant the University of North Carolina at Chapel Hill (the "University") the irrevocable right and permission to use photographs and/or video recordings of me on University and other websites and in publications, promotional fliers, educational materials, derivative works, or for any other similar purpose without compensation to me.
2. Agreeing that such photographs and/or video recordings of me may be placed on the Internet. Understanding and agreeing that I may be identified by name and/or title in printed, internet or broadcast information that might accompany the photographs and/or video recordings of me. Waiving the right to approve the final product. Agreeing that all such portraits, pictures, photographs, video and audio recordings, and any reproductions thereof, and all plates, negatives, recording tape and digital files are and shall remain the property of the University.
3. Releasing, acquitting and forever discharging the State of North Carolina, the University, its current and former trustees, agents, officers and employees of the above-named entities from any and all claims, demands, rights, promises, damages and liabilities arising out of or in connection with the use or distribution of said photographs and/or video recordings, including but not limited to any claims for invasion of privacy, appropriation of likeness or defamation.
If you wish to decline this permission please contact – cipher@unc.edu.
Date: Oct 16, 2020 12:00 PM - 01:00 PM
Registration closes on Oct 13, 2020 05:00 PM
Activity Type
Registration closes on Oct 13, 2020 at 05:00 PM
Date: 10/16/20
Time: 12:00 PM - 01:00 PM
Registration Closed