In keeping with policies resulting from COVID-19, this program will be only offered via Zoom.
12:00-1:00 p.m., Monday, October 26, 2020, Via Zoom
Have you ever struggled with developing a research question? Has getting your project to publication seemed like an insurmountable task? In this program, participants will be led through steps and useful practices in developing a research question and publishing a research project.
Objectives:
Outline processes for generating a research idea (question)
Describe key components of a manuscript
Identify practices in determining authorship, choosing a journal and responding to reviewers
Target Audience: This program is designed for anyone who is new to the process of developing a research-based manuscript. This program was designed at the request of the Carolina Cancer Nanotechnology T32 Training program, but is open to all faculty, staff and trainees.
REGISTRATION DEADLINE: Wednesday, October 21, at 5 p.m.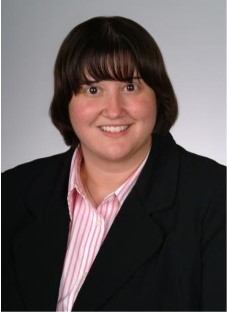 Kathryn Morbitzer, PharmD, Clinical Assistant Professor & Assistant Director of CIPhER
Kathryn Morbitzer
, PharmD, MS, is a clinical assistant professor in the Division of Practice Advancement and Clinical Education and Assistant Director in CIPhER at the UNC Eshelman School of Pharmacy. She earned her Doctor of Pharmacy degree at Wayne State University and her Master's in biomedical and health informatics at the University of North Carolina at Chapel Hill. She also completed a PGY1 pharmacy practice residence at the Medical University of South Carolina and an academic research fellowship at the UNC Eshelman School of pharmacy. Currently, her research focuses on optimization of the medication use process and exploring student and resident research and scholarship training.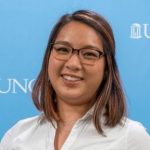 Faustina Hahn, PharmD, CIPhER Postodoctoral Research Associate
Faustina Hahn
, PharmD, is a postdoctoral research associate with CIPhER at the UNC Eshelman School of Pharmacy. She received her Doctor of Pharmacy from UNC Eshelman School of Pharmacy in 2019. Her research interests include diversity and inclusion, the intersection between diversity, inclusion, and mental health, and interprofessional education.
Event FAQ
A Zoom link will be provided prior to the session via a confirmation Outlook invitation. If your login to Zoom is different from your name, please send an email to susan.charamut@unc.edu with details.
By registering you are automatically agreeing to:
1. Grant the University of North Carolina at Chapel Hill (the "University") the irrevocable right and permission to use photographs and/or video recordings of me on University and other websites and in publications, promotional fliers, educational materials, derivative works, or for any other similar purpose without compensation to me.
2. Agreeing that such photographs and/or video recordings of me may be placed on the Internet. Understanding and agreeing that I may be identified by name and/or title in printed, internet or broadcast information that might accompany the photographs and/or video recordings of me. Waiving the right to approve the final product. Agreeing that all such portraits, pictures, photographs, video and audio recordings, and any reproductions thereof, and all plates, negatives, recording tape and digital files are and shall remain the property of the University.
3. Releasing, acquitting and forever discharging the State of North Carolina, the University, its current and former trustees, agents, officers and employees of the above-named entities from any and all claims, demands, rights, promises, damages and liabilities arising out of or in connection with the use or distribution of said photographs and/or video recordings, including but not limited to any claims for invasion of privacy, appropriation of likeness or defamation.
If you wish to decline this permission please contact – cipher@unc.edu.
Date: Oct 26, 2020 12:00 PM - 01:00 PM
Registration closes on Oct 21, 2020 05:00 PM
Activity Type
Registration closes on Oct 21, 2020 at 05:00 PM
Date: 10/26/20
Time: 12:00 PM - 01:00 PM
Registration Closed