In keeping with policies resulting from COVID-19, this program will be only offered via Zoom.
Co-sponsored by CIPhER and the Office of Organizational Diversity and Inclusion
12:00-1:00 p.m., Friday, September 18, 2020, Via Zoom
Inclusive teaching and learning practices are instrumental in creating and maintaining a learning environment where all participants are fully engaged and respected, and where all participants are open to ideas, perspectives, and ways of thinking that are distinct from their own. These practices support meaningful and accessible learning for all students. This program will consist of discussion and strategies aimed at creating inclusive learning in the graduate education setting.
Learning Objectives:
At the end of this program, participants will be able to:
Recognize examples of unconscious bias, stereotype threat, privilege, and microaggressions, both in themselves and in others
Explain how inclusive practices in the laboratory, classroom, and other group settings positively impact student learning and how the lack of inclusivity or the presence of unconscious bias might negatively impact the student experience
Recognize the perspectives and experiences of graduate students in relation to feelings of diversity and inclusion
List strategies to implement and facilitate inclusive pedagogical practices in research mentoring, teaching, and advising
Agenda:
12:00 – 12:10: Welcome and relevance of session to graduate education setting at UNC Eshelman School of Pharmacy
12:10 - 12:20: Definitions and examples of unconscious bias, stereotype threat, privilege, and microaggressions; importance and benefits of having a diverse and inclusive
environment in the education and research setting
12:20 - 12:40: Small group breakouts to discuss cases relevant to graduate education
12:40 - 12:55: Large group discussion on key points and strategies to implement and facilitate inclusive learning practices
12:55 - 1:00: Closing
Target Audience: This program is designed for all faculty, staff and trainees working in an experiential setting.
REGISTRATION DEADLINE: Tuesday, September 15, at 5 p.m.
---

The University Of North Carolina Eshelman School Of Pharmacy is accredited by the Accreditation Council for Pharmacy Education as a provider of continuing pharmacy education. ACPE program 0046-9999-20-261--L04-P provides 1.0 contact hour of continuing pharmacy education credit. To receive CE credit, participants must sign-in upon arrival (in class or online), attend the entire program and complete the evaluation within 60 days of the program date (included in LECE which will open after the workshop). Statements of credit can be viewed and printed in CPE Monitor in approximately 2 to 3 weeks. **No partial credit will be available**
Presenter Information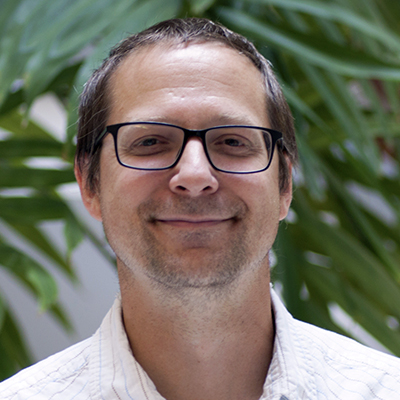 Michael Jarstfer, PhD, Associate Dean for Graduate Education & Associate Professor, UNC Eshelman School of Pharmacy
As Associate Dean for Graduate Education,
Mike Jarstfer
is the Director of Graduate Studies for Pharmaceutical Sciences PhD Program and in this role advances innovative approaches to enhance graduate training. The Jarstfer lab is interested in targeting telomere biology for aging disorders and cancer treatment strategies and exploring the mechanism of oxytocin in controlling social behavior.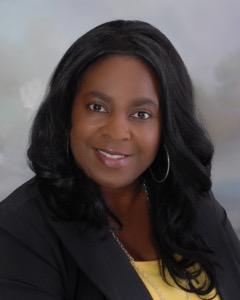 Iris R. Wagstaff, PhD, STEM Program Director, American Assoication for the Advancement of Science (AAAS)
Iris R. Wagstaff
is a STEM Program Director in Diversity, Equity and Inclusion at AAAS where she leads efforts focused on broadening participation, workforce development, and inclusive innovation. She is a former AAAS Science & Technology Policy Fellow at the DOJ National Institute of Justice where she developed and led an agency-wide strategic diversity and inclusion initiative. She is a research chemist with 15 years at Dow Chemical and also a social scientist whose research focuses on motivation in STEM. She serves on the Boards of several organizations that include NOBCChE and the Chemical Society of Washington. She has spent >20 years mentoring and developing partnerships between industry, academia and government. She is a faculty member of the UNCG chemistry department. Dr. Wagstaff is the Founder of Wagstaff STEM Solutions, an educational and DEI consulting firm. She has received several honors that include the AERA Science Teaching Research Award, BEYA Science Trailblazer Award, NOBCChE Presidential Award for Mentoring, and the Women of Color in STEM Promotion of Education Award.
Event FAQ
A Zoom link will be provided prior to the session via a confirmation Outlook invitation. To receive CE credit, you must be registered for the program and we must be able to tie your registration to your Zoom login (use your name). If your login to Zoom is different from your name, please send an email to susan.charamut@unc.edu with details.
By registering you are automatically agreeing to:
1. Grant the University of North Carolina at Chapel Hill (the "University") the irrevocable right and permission to use photographs and/or video recordings of me on University and other websites and in publications, promotional fliers, educational materials, derivative works, or for any other similar purpose without compensation to me.
2. Agreeing that such photographs and/or video recordings of me may be placed on the Internet. Understanding and agreeing that I may be identified by name and/or title in printed, internet or broadcast information that might accompany the photographs and/or video recordings of me. Waiving the right to approve the final product. Agreeing that all such portraits, pictures, photographs, video and audio recordings, and any reproductions thereof, and all plates, negatives, recording tape and digital files are and shall remain the property of the University.
3. Releasing, acquitting and forever discharging the State of North Carolina, the University, its current and former trustees, agents, officers and employees of the above-named entities from any and all claims, demands, rights, promises, damages and liabilities arising out of or in connection with the use or distribution of said photographs and/or video recordings, including but not limited to any claims for invasion of privacy, appropriation of likeness or defamation.
If you wish to decline this permission please contact – cipher@unc.edu.
Date: Sep 18, 2020 12:00 PM - 01:00 PM
Registration closes on Sep 15, 2020 05:00 PM
Activity Type
Registration closes on Sep 15, 2020 at 05:00 PM
Activity Number
0046-9999-20-261-L04-P
Date: 09/18/20
Time: 12:00 PM - 01:00 PM
Registration Closed