In keeping with policies resulting from COVID-19, this program will be only offered via Zoom.
12:00-1:00 p.m., Tuesday, September 22, 2020, Via Zoom
Qualitative data analysis can be overwhelming and cumbersome due to the large amount of data that is collected. This CIPhER program will introduce participants to qualitative data analysis methods and include several application activities. Participants will gain experience in the four main elements of qualitative data analysis: organizing data, condensing large amounts of data, noticing patterns, and identifying themes.
Objectives:
Define analysis and qualitative research
Describe four elements of qualitative data analysis
Explain how analysis is a continuous process throughout a qualitative research study
Target Audience: This program is designed for faculty, staff, preceptors, post-doctoral fellows and students who are interested in learning how to conduct data analysis in a qualitative study.
REGISTRATION DEADLINE: Friday, September 18, at 5 p.m.
---

The University Of North Carolina Eshelman School Of Pharmacy is accredited by the Accreditation Council for Pharmacy Education as a provider of continuing pharmacy education. ACPE program 0046-9999-20-253-L04-P provides 1.0 contact hour of continuing pharmacy education credit. To receive CE credit, participants must sign-in upon arrival (in class or online), attend the entire program and complete the evaluation within 60 days of the program date (included in LECE which will open after the workshop). Statements of credit can be viewed and printed in CPE Monitor in approximately 2 to 3 weeks. **No partial credit will be available**
Presenter Information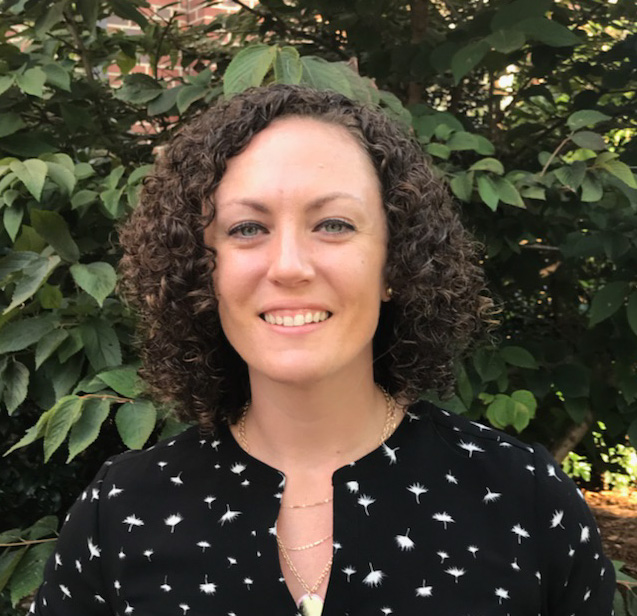 Lana Minshew, CIPhER Postdoctoral Research Associate
Lana Minshew
is a postdoctoral research associate with CIPhER at the UNC Eshelman School of Pharmacy. She received her MEd in educational psychology from the University of Houston and earned her PhD in education from the University of North Carolina at Chapel Hill. Her research interests include design-based research, science education, collaboration, student learning and student discourse in science.
Event FAQ
A Zoom link will be provided prior to the session via a confirmation Outlook invitation. To receive CE credit, you must be registered for the program and we must be able to tie your registration to your Zoom login (use your name).
By registering you are automatically agreeing to:
1. Grant the University of North Carolina at Chapel Hill (the "University") the irrevocable right and permission to use photographs and/or video recordings of me on University and other websites and in publications, promotional fliers, educational materials, derivative works, or for any other similar purpose without compensation to me.
2. Agreeing that such photographs and/or video recordings of me may be placed on the Internet. Understanding and agreeing that I may be identified by name and/or title in printed, internet or broadcast information that might accompany the photographs and/or video recordings of me. Waiving the right to approve the final product. Agreeing that all such portraits, pictures, photographs, video and audio recordings, and any reproductions thereof, and all plates, negatives, recording tape and digital files are and shall remain the property of the University.
3. Releasing, acquitting and forever discharging the State of North Carolina, the University, its current and former trustees, agents, officers and employees of the above-named entities from any and all claims, demands, rights, promises, damages and liabilities arising out of or in connection with the use or distribution of said photographs and/or video recordings, including but not limited to any claims for invasion of privacy, appropriation of likeness or defamation.
If you wish to decline this permission please contact – cipher@unc.edu.
Date: Sep 22, 2020 12:00 PM - 01:00 PM
Registration closes on Sep 18, 2020 05:00 PM
Activity Type
Registration closes on Sep 18, 2020 at 05:00 PM
Activity Number
0046-9999-20-253-L04-P
Date: 09/22/20
Time: 12:00 PM - 01:00 PM
Registration Closed