12:00-1:00 p.m., Tuesday, December 10, 2019, Beard 102 & Karpen 103
Scott Singleton, PhD, Associate Professor
Do you use ExamSoft for your courses? Have you struggled with using ExamSoft in the past? Would you like to know more about ExamSoft's functionality? This program will provide you with tools and strategies for successfully using or optimizing your ExamSoft experience. Participants will learn about ExamSoft access options, formatting, uploading, and grouping assessment items, creating assessments, and reporting options.
Learning Objectives:
At the end of this program, participants will be able to:
Outline ExamSoft fundamentals related to access, assessment items, assessment options, and reporting
Demonstrate how to interpret psychometrics related to item and assessment performance
Identify additional ExamSoft resources
REGISTRATION DEADLINE: December 4, at 5 p.m.
Presenter Information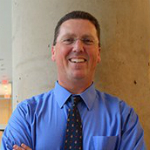 Scott Singleton received his B.A. in chemistry and biology from Trinity University (San Antonio, TX). He completed his scientific training in the broad area of chemical biology, first earning his PhD in bio-organic chemistry from Caltech and then training as 2-year NSF postdoctoral fellow in enzymology. His NIH-funded research group developed chemical approaches to mechanistic probing and inhibition of DNA metabolism, with an emphasis on the roles of recombination and repair in antibiotic resistance. He licensed small molecule drug candidates to the UNC spin-out biotechnology company Synereca Pharmaceuticals. He served as the CSO of the antibiotic discovery company from 2009–2015. In addition, he has served as secretary of the School's faculty, director of graduate studies for the School's graduate programs in pharmaceutical sciences, and executive director of The Academy from 2014-2017. He co-chaired the School's Curriculum Transformation steering and oversight committees from 2012-2018. He currently serves on the Curriculum and Assessment Committee and co-chairs the Foundational Sciences Course Stream. He is an award-winning teacher of organic chemistry and medicinal chemistry for undergraduate, graduate, and professional students. He currently teaches the Molecular Foundations of Drug Action course and serves as a facilitator for the Pharmacotherapy: Integrated course sequence.
Lunch will be provided at 11:30 AM in Beard 200. When you register, please indicate if you will attend the lunch session and include any dietary restrictions.
Parking passes are available only for guests and visitors employed at locations outside of the UNC campus. Please bring your parking deck ticket to the event to receive a pass.
A Zoom link will be provided prior to the program via a confirmation email for registrants who indicate they will attend the program remotely.
By registering you are automatically agreeing to:
1. Grant the University of North Carolina at Chapel Hill (the "University") the irrevocable right and permission to use photographs and/or video recordings of me on University and other websites and in publications, promotional fliers, educational materials, derivative works, or for any other similar purpose without compensation to me.
2. Agreeing that such photographs and/or video recordings of me may be placed on the Internet. Understanding and agreeing that I may be identified by name and/or title in printed, internet or broadcast information that might accompany the photographs and/or video recordings of me. Waiving the right to approve the final product. Agreeing that all such portraits, pictures, photographs, video and audio recordings, and any reproductions thereof, and all plates, negatives, recording tape and digital files are and shall remain the property of the University.
3. Releasing, acquitting and forever discharging the State of North Carolina, the University, its current and former trustees, agents, officers and employees of the above-named entities from any and all claims, demands, rights, promises, damages and liabilities arising out of or in connection with the use or distribution of said photographs and/or video recordings, including but not limited to any claims for invasion of privacy, appropriation of likeness or defamation.
If you wish to decline this permission please contact – cipher@unc.edu.
Date: Dec 10, 2019 12:00 PM - 01:00 PM
Registration closes on Dec 04, 2019 05:00 PM
Registration closes on Dec 04, 2019 at 05:00 PM
Date: 12/10/19
Time: 12:00 PM - 01:00 PM
Registration Closed