12:00-1:00 p.m., Friday, December 6, 2019, Beard 200 & Karpen 103
Cassandra Myers, Director of UNC's Office of Human Research Ethics
Are you considering a study involving human participants? Have you struggled to obtain IRB approval in the past? This session will provide you with tools and strategies for successfully navigating the IRB process at UNC. Participants will learn about recent updates to federal regulations on human subjects (e.g. exemption categories), changes to the UNC IRB form, and restructuring of the UNC IRB. Please join us as UNC's Director of the Office of Human Research Ethics, Cassie Myers, helps us learn about the UNC IRB and ways to address common research challenges in pharmacy education and practice.
Learning Objectives
By the end of this session, participants will be able to:
Explain the history of human subject's research and identify events that led to current regulations
Describe the purpose and structure of the IRB at UNC
Identify recent changes to federal regulations and how UNC is responding to them
Navigate common IRB scenarios for pharmacy education and practice and complete an IRB application accordingly
REGISTRATION DEADLINE: December 3, at 5 p.m.
---

The University Of North Carolina Eshelman School Of Pharmacy is accredited by the Accreditation Council for Pharmacy Education as a provider of continuing pharmacy education. ACPE program 0046-9999-19-428-L03-P provides 1.0 contact hour of continuing pharmacy education credit. To receive CE credit, participants must complete the CE attendance form and the online evaluation of the program (included in LECE which will open after the workshop). Statements of credit can be viewed and printed in CPE Monitor in approximately 2 to 3 weeks. **No partial credit will be available**
Event FAQ
Lunch will be provided at 11:30 AM. in Beard 200. When you register, please indicate if you will attend the lunch session and include any dietary restrictions.
Parking passes are available only for guests and visitors employed at locations outside of the UNC campus. Please bring your parking deck ticket to the event to receive a pass.
A Zoom link will be provided prior to the program via a confirmation email for registrants who indicate they will attend the program remotely. We must be able to to tie your Zoom login to your registration (please use your name) in order to receive CE credit.
Presenter Information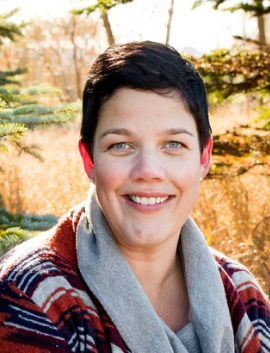 Cassandra (Cassie) Myers is the Director for the Office of Human Research Ethics at UNC-Chapel Hill. Myers has over 15 years' experience in IRB administration and healthcare; managing Institutional Review Boards (IRB), developing clinical guidelines, and leading process improvement efforts. Myers is a graduate of The University of Minnesota in Health Management with an emphasis in Biochemistry. She is also a Certified IRB Professional (CIP). Myers came to UNC in 2018 with a breadth of knowledge gained from several organizations in Minnesota, including; Mayo Clinic, ICSI (HealthPartners) and most recently Allina Health in Minneapolis, MN, where she was the IRB Manager.
By registering you are automatically agreeing to:
1. Grant the University of North Carolina at Chapel Hill (the "University") the irrevocable right and permission to use photographs and/or video recordings of me on University and other websites and in publications, promotional fliers, educational materials, derivative works, or for any other similar purpose without compensation to me.
2. Agreeing that such photographs and/or video recordings of me may be placed on the Internet. Understanding and agreeing that I may be identified by name and/or title in printed, internet or broadcast information that might accompany the photographs and/or video recordings of me. Waiving the right to approve the final product. Agreeing that all such portraits, pictures, photographs, video and audio recordings, and any reproductions thereof, and all plates, negatives, recording tape and digital files are and shall remain the property of the University.
3. Releasing, acquitting and forever discharging the State of North Carolina, the University, its current and former trustees, agents, officers and employees of the above-named entities from any and all claims, demands, rights, promises, damages and liabilities arising out of or in connection with the use or distribution of said photographs and/or video recordings, including but not limited to any claims for invasion of privacy, appropriation of likeness or defamation.
If you wish to decline this permission please contact – cipher@unc.edu.
Date: Dec 6, 2019 12:00 PM - 01:00 PM
Registration closes on Dec 03, 2019 05:00 PM
Activity Type
Registration closes on Dec 03, 2019 at 05:00 PM
Activity Number
0046-9999-19-428-L03-P
Date: 12/06/19
Time: 12:00 PM - 01:00 PM
Registration Closed